Welcome Riverside Democrats!
Scroll down for all of the latest news to keep up to date on what's going on around you. If you're looking to join or rejoin DGR, click on the Membership link above!
Thank you for taking the time to visit us! We hope to see you at one of our meetings really soon!
Last updated: August 14, 2023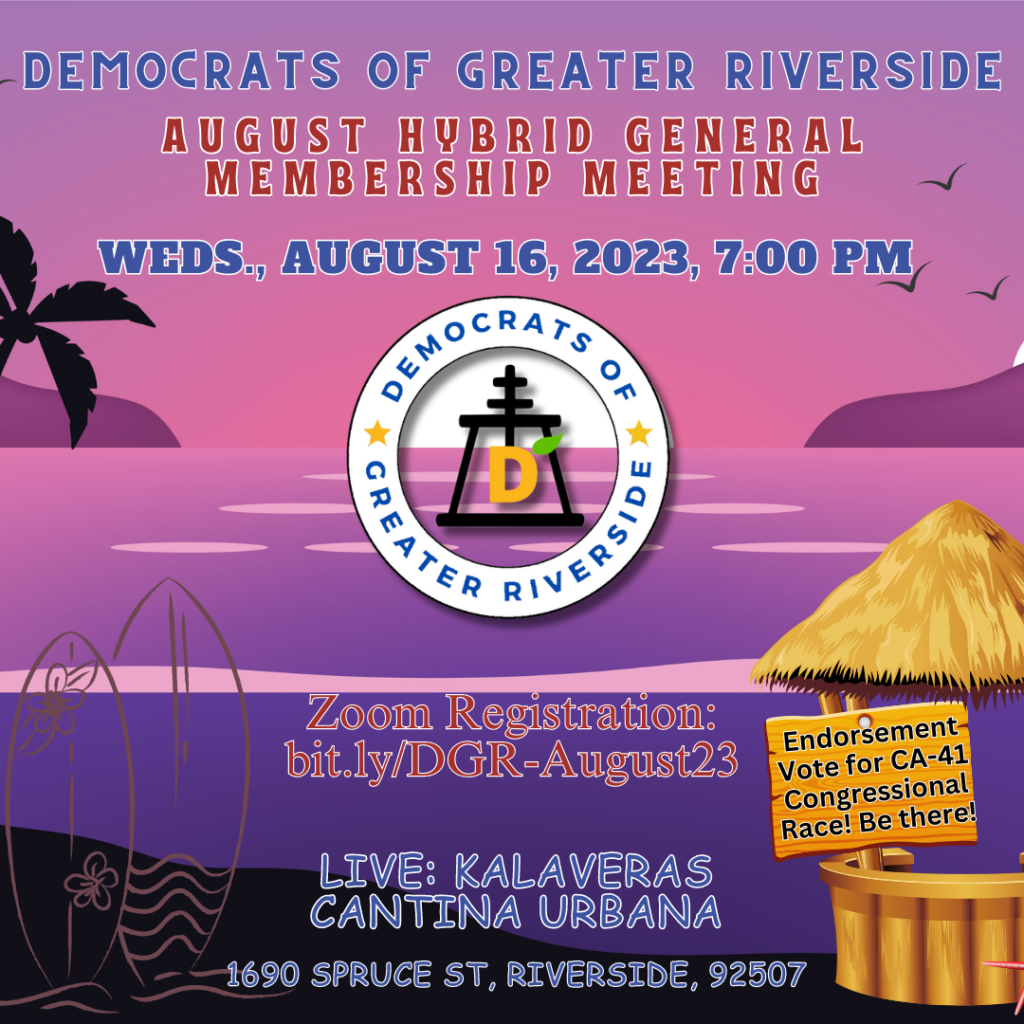 Join Democrats of Greater Riverside for our monthly General Membership meeting at 7:00pm on either Zoom or in-person at Kalaveras Urban Cantina in Riverside!
On the docket for the evening's meeting includes: hearing from Margaret Back from RCDP about voter turnout data analysis; we'll recap RCDP's Blueprint for Democracy Speaker Series featuring Adam Schiff; engage in the endorsement proceedings for CA 41st District; and much, much more.
Please RSVP by sending an email to info@democratsofgreaterriverside.com to let us know you're arriving in person (so we can have an accurate headcount) or register for the Zoom side of things by clicking the link HERE.